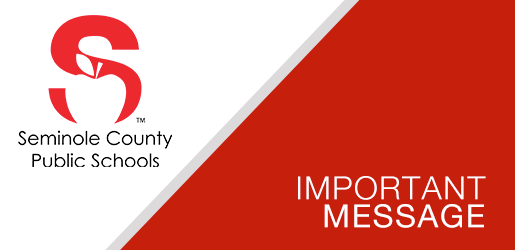 General Information
Welcome to the online application system for Seminole County Public Schools. Using this system, you will be able to submit applications for your students for the following application types:
Voluntary Pre-K
Elementary Region School Zones
Magnet Schools & Magnet Programs
Programs of Emphasis
Controlled Open Enrollment
SCPS Board Approved Transfers and Assignments
Important Only one parent/guardian account is needed for all students and all applications for all school years. There will never be a need to create a second account. Creating multiple accounts could potentially cause application issues and delays.
All applications will be checked for accuracy. Any falsification of information may result in the application not being processed or the application rescinded.

*Please also note that this website is optimized for IE 10.0 and higher, Safari, Chrome and Firefox.
How to Videos:

Available for 2024-2025 School Year
Available for 2023-2024 School Year
Three easy steps to access Seminole County Public Schools:
Step 1: Apply for allowable options within this online application system
Step 2: If/when approved, complete the appropriate enrollment process (separate from this system)
Step 3: If needed, contact appropriate staff for enrollment assistance